Making Family Skiing More Affordable: New Teen and Parent Passes Join Colorado Ski Country USA Kids' Ski Passport
Ski More, Spend Less: CSCUSA Passes Give You More Mountains for Your Money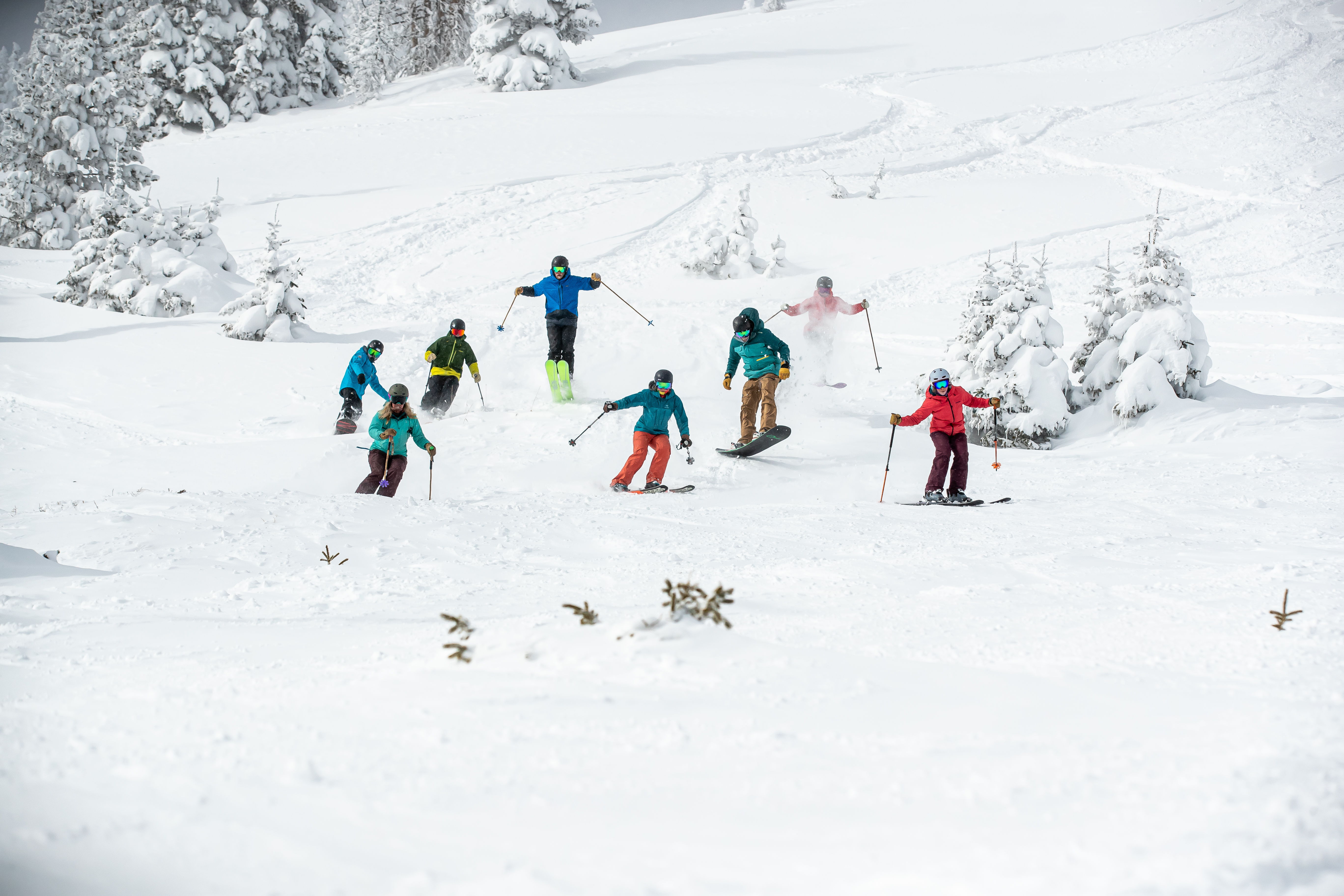 Calling all families who want to ski or snowboard together this season: Colorado Ski Country USA now has a pass for teens and parents, along with the fan-favorite kids' Ski Passport for students in grades 3-6. The Gems Teen Pass and Gems Parent Pass are perfect for busy families who love to ski and have lots of demands on their time during the school season.
"I have high school and middle school students myself, so I know it can be a challenge to fit family ski days in between school, sports, and other activities," said Sarah Beatty, Director of Communications for CSCUSA. "Our goal is to make skiing and riding more accessible, and these passes help get families on the slopes to create memories that last a lifetime."
The Gems Passes and the Gems Discount Card can be used at 11 Gems ski areas in Colorado: Arapahoe Basin, Cooper, Echo Mountain, Eldora, Granby Ranch, Hesperus, Loveland, Monarch Mountain, Powderhorn, Purgatory, and Sunlight.
NEW for 2023-24 Gems Teen Pass: 2 uses at each of 11 Gems ski areas for $199. For ages 12-17.
NEW for 2023-24 Gems Parent Pass: 2 uses at each of 11 CSCUSA Gems ski areas for $299. Available to parents who purchase a Gems Teen Pass or Ski Passport this season. Limit 1 per household.
Gems Discount Card: choose your discount; 2 uses each at each of 11 Gems ski areas for $48.
Returning this season is the ever-popular kids' Ski Passport, good at 20 of CSCUSA member ski areas: Arapahoe Basin, Aspen Highlands, Aspen Mountain, Buttermilk, Cooper, Copper Mountain, Echo Mountain, Eldora, Granby Ranch, Hesperus Ski Area, Howelsen Hill, Loveland Ski Area, Monarch Mountain, Powderhorn, Purgatory Resort, Snowmass, Steamboat, Sunlight, Telluride, and Winter Park.
Kids' Ski Passport for grades 3-6: 4 days at each of 20 CSCUSA member ski areas for $65. Thanks to presenting sponsor Christy Sports, Ski Passport holders also get two free junior rental packages with each Ski Passport.
All Gems products and Ski Passports share the same blackout dates: December 25, 2023–January 1, 2024; January 13–14, 2024; February 17–18, 2024.
Want unlimited, unrestricted access to 20 of Colorado's world-class mountains, all season long? Consider the CSCUSA Gold Pass.
CSCUSA Gold Pass: No blackout dates: fully transferrable and perfect for sharing with clients, colleagues, and employees. Membership is by approval and is $4500 this season.
If all this talk about passes has you dreaming of ski and snowboard season, you'll find all the details here, including new terrain expansions, new lifts, new eats, and new experiences to get you fired up for a fantastic 2023-24 ski season in Colorado Ski Country USA.