Colorado Ski Country USA Double Diamond Awards Highlight Exceptional Resort Staff
The Awards Celebrate the Talented and Committed Employees Behind This Year's Memorable Ski Season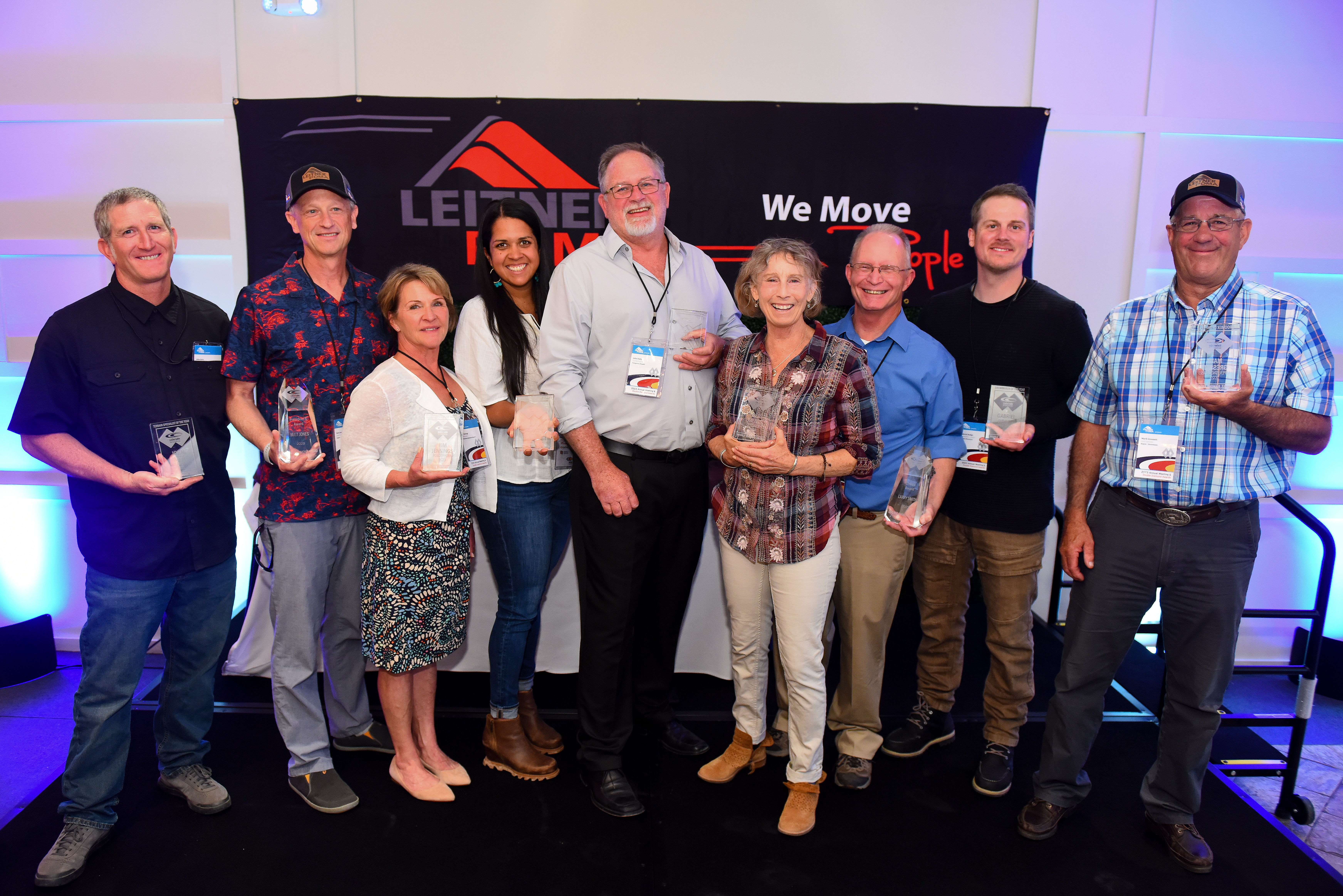 On Thursday Colorado Ski Country USA wrapped its 60th season with its annual meeting and Double Diamond awards held at the Hotel Clio in Cherry Creek in Denver. The Double Diamond Awards, sponsored by Leitner-Poma, celebrate the folks behind the snow who dedicate their whole season to making Colorado's signature winter sports and activities enjoyable, safe, and fulfilling for one and all.
"In coordination with our sponsor Leitner-Poma, the Double Diamond Awards are the chance for industry leaders to recognize these front-line employees," says Melanie Mills, president and CEO of CSCUSA. "We know we cannot have amazing seasons like this year without the dedication and professionalism of CSCUSA resort employees."
CSCUSA and the member resorts are proud to present the winners of the Double Diamond Awards for the 2022-23 season:
Ski/Snowboard Instructor of the Year: ​
​Deb Willits – Telluride
​Deb is a skiing veteran who has dedicated herself to providing exceptional instruction and promoting inclusivity in the sport. With a passion for empowering underrepresented professional women in skiing, Deb has become a driving force within the industry. Her leadership skills were on full display as she led the ski school's all-female synchro team, which proudly represented their resort at the Aspen World Championships. Deb's unwavering commitment and hard work as an instructor leave a lasting impact on her guests and the skiing community.
Ski Patroller of the Year: ​
​Kara Flores - Winter Park Resort
​Kara possesses a remarkable skill set that greatly enhances the safety and enjoyment of guests. Her journey with the ski patrol team began during her involvement in the junior program and continued as a dedicated volunteer while pursuing her education. Kara's unwavering commitment and dedication to her role led her to earn her Blasters License, a testament to her expertise in the field and focus on safe use of explosives to mitigate avalanche risk. A valued member and supervisor of the Winter Park patrol team, Kara is the CSCUSA Ski Patroller of the Year.
Food and Beverage Professional of the Year: ​
​John Feely - Purgatory Resort
​John is a seasoned veteran in the restaurant industry, having started his career at the age of 14. With a wealth of experience gained from working in various locations around the world, John brings a fresh culinary perspective to his resort. Not only does he introduce new and innovative ways of cooking, but he also fosters a workplace culture that prioritizes the well-being and development of his employees. From foraging mushrooms to providing attentive guidance to guests navigating the menu, John goes above and beyond to ensure a memorable dining experience. John is celebrated with the CSCUSA Food and Beverage Professional of the Year Award.
Guest Services Professional of the Year: ​
​Kim Jennings – Powderhorn
​Kim is a dedicated guest services professional known for going above and beyond. From assisting the parking lot crew to supporting the ambassador staff, Kim excels in every role she takes on. Her commitment to sustainability and extensive knowledge across various departments make her an invaluable resource. Recognized as both helpful and friendly, Kim ensures guests have an unforgettable experience. She is the recipient of the CSCUSA Guest Services Professional of the Year award.
Snowmaker of the Year: ​
​Gabriel (Gabe) Hodge - Copper Mountain
​Gabe joined the snowmaking team at Copper Mountain during the pandemic and has since embraced every challenge that comes his way. Working the weekend day shift has allowed him to work closely with Colorado Mountain College students, which he finds rewarding. Gabe loves teaching and sharing his knowledge, helping students develop their skills and encouraging their own love for snowmaking. His dedication and enthusiasm have made him a valued member of the team and a deserving recipient of the CSCUSA Snowmaker of the Year Award.
Snow Groomer of the Year: ​
​Mark Gressett - Aspen Snowmass
​Mark Gressett, the recipient of the 2023 Snow Groomer of the Year Double Diamond Award, has dedicated an impressive 44 years to Aspen Snowmass. He began his snow grooming career operating a gas-powered Tucker and has always enjoyed grooming challenging runs while working collaboratively with his team. Mark finds great joy in witnessing the breathtaking sunsets and sunrises from the snowcat, and it is this passion that drives him to excel in his work. With his unwavering commitment and exceptional skills, Mark is a true asset to Aspen Snowmass, and is with CSCUSA Snow Groomer of the Year.
Terrain Park Specialist of the Year: ​
​John Asta - Steamboat Ski Resort
​John has been an integral part of the Steamboat team since 1993. He initially began his career as a snowmaker but soon discovered his true passion as the Terrain Park Supervisor in 1999. Ever since then, John has been responsible for cutting the halfpipe at Steamboat, meticulously maintaining it year after year. His dedication and expertise have played a crucial role in creating unforgettable experiences for riders at Steamboat. As a valued member of the Steamboat team, John rightfully claims the CSCUSA Terrain Park Specialist of the Year Award.
President's Award: ​
​Matt Jones – Aspen Skiing Company
​Matt is the recipient of this year's President's Award. With an MBA from Duke University and a background in the music industry, Matt brought a unique perspective to the Colorado Ski Country USA Board of Trustees, where he served for ten years. He passionately advocated for the organization's involvement in climate advocacy. During the challenging times of the pandemic, Matt worked tirelessly to gather essential information and ensure the safety of employees and guests. His dynamic presence and contributions to the success of the Colorado Ski Country USA have earned Matt the 2023 President's Award.
CSCUSA Board Chair's Award:
​Larry Smith ​
​Larry Smith's impact on Colorado's ski industry is recognized with the CSCUSA Chair's Award. From his humble beginnings as a rope tow operator to his current role as State Tramway Engineer, Larry's unwavering commitment to lift system safety and innovation is beyond reproach. With a civil engineering degree and extensive experience, he has played a pivotal role in implementing new lifts, enhancing passenger security, and transforming communication between the Tramway Regulator and ski areas. Through his leadership the lift database has expanded, Colorado's inspection rules have been reformed, and industry practices have been shaped, ensuring the well-being of 328 million skier visits that took place during the 27-year tenure at the Colorado Passenger Tramway Safety Board. The Double Diamond Award Winners were announced on Thursday, June 8 at the CSCUSA Annual Meeting.